Our main purpose here at David Rives Ministries and The Creation Club is to share the Gospel and declare the glory of God through science and His marvelous creation.
For nearly a decade, a large part of our ministry outreach has been presented exclusively through online and digital technology, all but leaving those who are without internet access and or tech knowledge, 'out in the cold.' This is where The Creation Club Magazine comes to the rescue!
Signing up to receive The Creation Club Magazine is easy and FREE. Enter your information below and hit "SUBSCRIBE" to begin receiving this bi-monthly publication.
Ships to the U.S. only. INTERNATIONAL CLICK HERE.
Please consider becoming a monthly supporter to help us continue this free outreach.
Meet The Creation Club Magazine Team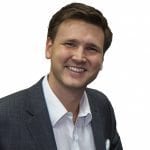 David Rives is the founder and president of David Rives Ministries. With a unique combination of creation science and Biblical astronomy, David has built a solid case for our Creator and Savior, Jesus Christ–and the world is taking notice. Host of the weekly TV show "Creation in the 21st Century" on TBN, and author of the book "Wonders Without Number".
---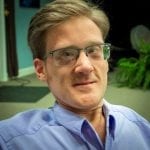 Murry Rives is a founding publisher and senior editor of The Creation Club Magazine. VP in charge of the Communications Division at David Rives Ministries, and manages The Creation Superstore.